Disclaimer
Breaking Blue is the student online news publication of Martinsville High School in Martinsville Indiana. All stories and content, unless otherwise noted, are created by the students in the Print Publications classes as led by adviser Brad Perry. Stories are not indicative of the opinion of the entire staff OR of the adviser. First amendment rights are valued and exercised with oversight from the adviser as outlined by the Student Press Law Center (www.splc.org). All comments are moderated by the adviser and must be approved before they can be seen on the site. All content on this site is owned by the MSD of Martinsville. We reserve all rights to this material. If you have questions or would like to write a letter to the editors, please email
[email protected]
October 10, 2019 • No Comments
The girls golf team swung into sectionals on September 24th with a 3-6 record in the regular season. They placed second, losing first place to Bloomington North. Advancing to regionals in Montgomery, Indiana,...
September 16, 2019
Styel Mechling, writer
October 9, 2019 • No Comments
Hair is an interesting thing. It can be curled, straightened, crimped, braided, twisted, and even shaved in the most peculiar ways. But, there is a certain type of hair that...
Abby Salak, Author
October 7, 2019 • No Comments
Worried about how to pay for college? Don't be. You can get free money from the government that applies to every household, no matter your income, from a program called...
September 25, 2019
September 25, 2019
September 16, 2019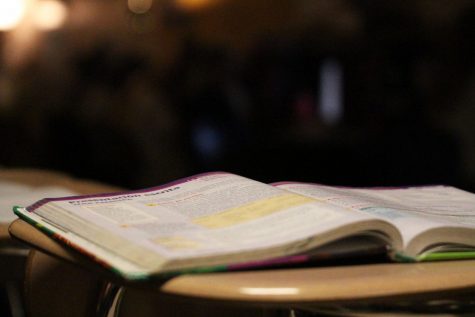 Ken Casey, Writer
August 27, 2019 • No Comments
Anxiety and stress are things that every high schooler comes to face at least once in their high school career. There are many ways that one can cope with these feelings,...
Makayla Capilla, Writer
April 4, 2019 • No Comments
Selena Quintanilla-Perez was a Mexican-American star born in Lake Jackson, Texas. Her father raised her to follow her dreams and pursue music. Quintanilla is remembered as...
January 11, 2019
What is the Difference Between a Donkey and an Elephant?
December 7, 2018